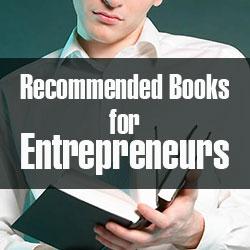 When interviewing venture capitalists and founders of successful companies that got acquired or went IPO. We always ask, which books would they recommend to entrepreneurs and management of startups.
The recommendations included some classics and some surprises of creative takes on business and life's nuances.
For instance one Silicon Valley VC stated "Many early stage startups have promising products, but broken sales pipelines. They can't get a first meeting, or if they get the first meeting, they don't get a second one. This is true for both getting customers and for getting funded. The Key is being able to sell yourself. Dale Carnegie's 1937 book, How to Win Friends and Influence People is still a classic in this regard."
At the same time one San Francisco VC recommended Poetry of  Billy Collins, dubbed "The most popular poet in America" by New York Times, as being famous for conversational, witty poems that not only welcome readers with humor but often slips into quirky, tender or profound observations on life.
The list of books will grow steadily as we interview new VC's and Industry insiders. Keep coming back to find further recommendations.

Recommended Books for Entrepreneurs